Hello and Welcome to my Blog.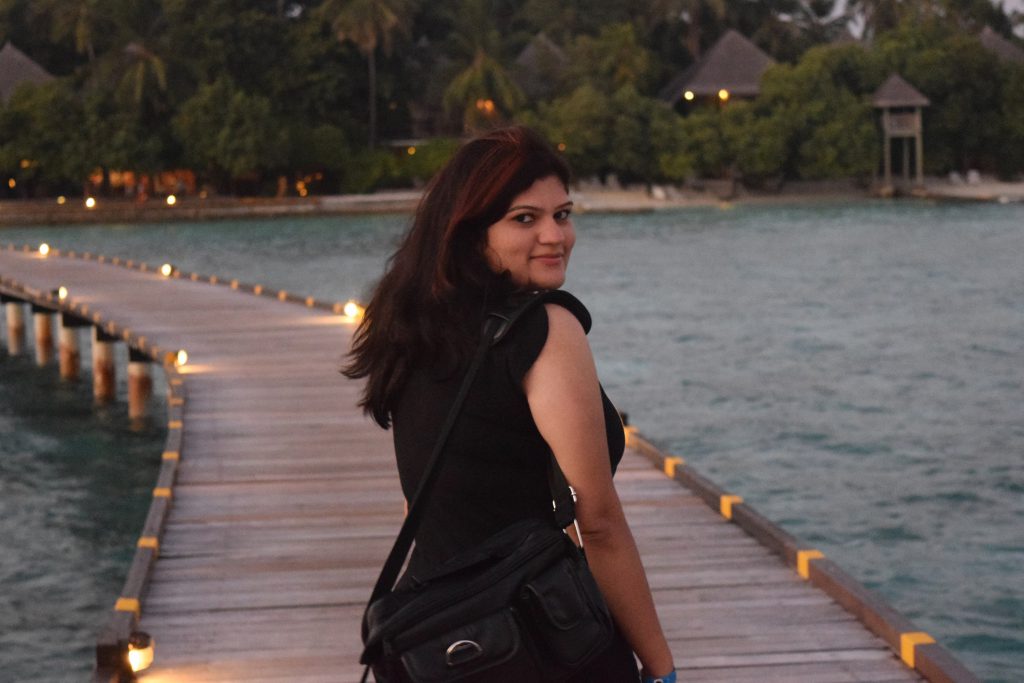 I am Harini, a twenty something year old, living in the beautiful city of Hyderabad, India.
I created this blog in 2009, to while away my time, as well as do something constructive and creative, but little did I realize that my true passion lies in writing.
Over these years this blog has been known by many names including 'My Hunky Dory World', 'Unveiling Harini' and now finally 'Life As I See It'. As I have matured, so has my blog. It went from being a space for an immature teenager, with abysmal writing skills, sharing any and everything, to a confused adult wanting to find her place in the world, and now to an adult, who still struggles, but has things a bit more under control.
This is the space where I share with you guys a slice of my life, talk about my passions, share my happiness and vent my frustration. However, I also hope to get inspiration and new ideas as well.  I'll be updating my readers on what I'm working on and what they can expect from me from time to time.
Through this blog I also hope to forge new relations, make new friends and hone my writing skills.

I am an avid reader and a bibliophile. I have always found solace in books and for the longest time they have been my best friends. I love to read because it not only gives me an escape from reality but also transports me into many different worlds and many different lives. I'm passionate about world fiction and fiction in translation and enjoy the occasional foray into non-fiction. I also have a book buying problem and seem to spend all my money on books. I currently own over 600 books. So expect a lot of posts on books and book reviews in this space.
I have the most wonderful husband in the world :-). His name is Cnu and he will definitely feature a lot in my blog and may even guest post here from time to time (I have my ways to get this done). He isn't much of a reader but I am working on that.
I have always loved movies and with Cnu entering my life my passion for movies has only grown tenfold. We are movie buffs and we watch at least 4 movies a week. So movie reviews are another thing my blog will be flooded with.
I graduated with a degree in Biotechnology. The main reason I chose science as my field is because of my obsession with Mother Nature (I believe in "Destroying Nature is Destroying Us") and passion towards Animals. The other reason being, I suck at Math :P.
Both Cnu and I are wannabe world travelers. If someone would fund us we both would quit our jobs in blink of an eye and travel the world together.
I love photography for the simple reason that it is an art on its own. I like the randomness, the surprise of something you think you are capturing at the moment. I guess I just love the ability to capture a moment in time and go back to it whenever I want to. It helps to sustain fond memories.
I am multilingual and am fluent in English, Hindi, Telugu and Kannada. I hope to learn a foreign language someday.
I am a foodie and not at all a fussy eater. I can eat anything as long as it tastes awesome. I am a vegetarian by choice and have never tasted meat in my life. I also love to cook and experiment with new dishes. I know… I know, my husband is very lucky.
I believe in God and also in 'God Is One'. I hate to be dragged into any conversations based on race, color, caste, religion, nationality etc. I think they are all a bunch of crap. We are all humans… period.
I am Cricket crazy. And I always 'Bleed Blue'.
I hope you guys enjoy reading this blog as much as I enjoy writing it.