Its raining… finally the weather here is awesome. It's just like I want it cold and romantic *sighs*. The only problem is that when ever I plan on going out it starts to rain and on top of it gets dark pretty early, so I am stuck at home the whole day. When I am home and have nothing to do the best way to spend time for me is reading a book while listening to your favorite music and that's what I have been doing for the past few days. I have read 3 books and this blog is all about them 😀 (Oh, I am not gonna review them, don't worry).
The 1st book that I read was 'Remember Me' by Sophie Kinsella. The book is damn funny and a true chick lit with a feel good feel. The topic as serious as amnesia also has the capacity to tickle a few ribs. I am sure if same was shown in our saas – bahu serials every one would have shed like buckets of tears about the same thing. Anyways the book is story about a girl called as Lexi Smart who wakes up in the hospital to find that from an ugly girl she has turned into a princess with a dream life and handsome husband in 3 years but the catch is that she doesn't remember those 3 years of her life (she has an accident). The whole book is how she copes with this and her quest to find out what happened in those 3 years. The book is filled with humor and a very easy read… perfect for me. You know that the book is going to have a happy ending but who cares, I love happy endings. I put down a book with smile on my face rather than a frown. I would give it 4 ½ stars out of 5.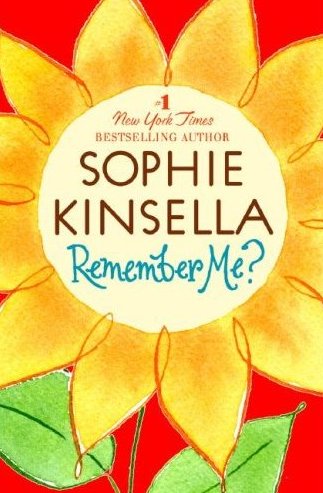 The second book that I read was 'Thanks for the memories' by Cecelia Ahern. This is the second book of hers that I have read, 1st ofcourse being 'PS – I Love You'. The book is true to Cecelia kinds… starting from a tragedy and having a happy ending. Hehe… perfect happy ending. This book is about Joyce Conway who looses her baby and then her marriage ends. But after this she starts to see things and know things that she doesn't before. She dreams of a blonde girl and feels a weird connection to an American. That American is Justin Hitchcock, who is getting over his divorce. The book revolves around their lives and the magical connection between them. It's an easy read too… completed in like 6 hours I think. The only problem with this book is its too predictable. But the best part of the book is the father daughter relationship. Henry (Joyce's) father is so funny and the scene at the airport is really awesome. I think that this book is worth a read. I would rate this 4 stars outta 5.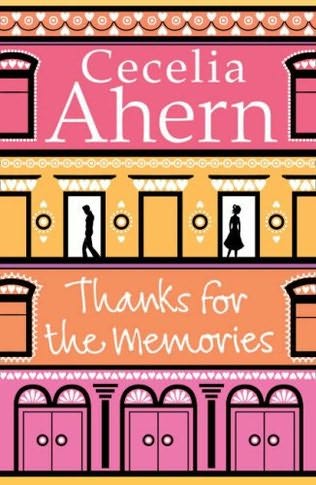 I read Breaking Dawn … yes, again. This time around it wasn't a PDF… I went and bought the book and I read it. I just don't get a feeling of reading a book until I touch the book… weird na! I know and anyways my collection wouldn't have been complete with out this book. I still have the same opinion about breaking dawn… I still love twilight even though I don't like few points about the series which I will discuss later in detail :P. Anyways as soon as I completed the book I wanted to write a sequel… you know its tough to say bye to characters you love. Anyways the best thing about this book is the Jacob's part… and finally he is happy, yippee! So as I have a great love for Jacob I decided to write sequel on Jacob and Nessie (Renesmee is a too much for me too) but then I dint know what their kids are gonna be… what do you get with a cross between a werewolf and a half human – half vampire?? The day I figure that out I will write a book. So until I figure that out I have decided to write a book on downfall of Volturi… I mean with all the powers of Cullen's and even Nessie's powers they would be most powerful with strong support they can definitely rule the vampire kingdom. The only major change to all vampires would be every one would be vegetarian or drinking the donated blood. I can't handle the thought of writing of vampires drinking human blood (*shudders*). So keep watching the sequel might very soon come out and I might write it from Edward's perspective ;).
Some of my friends are desperately waiting for the movie New Moon to release but I know it's going to be another disappointment just like twilight. I know vampires are supposed to look like stone and all but even Bella looks the same with no expression nothing. I wonder if the people who say the movie was wow have even read the book. The book is like 200 % better than the movie. I am so sure that its also going to be a let down that I am not even looking forward for November. Have seen the trailers on you tube but wasn't that impressed. The characters in my head are much better looking and everything than the ones in the movie. I just hope that I don't start hating Robert Pattinson you know…. I still like him as Cedric Diggory in Harry Potter.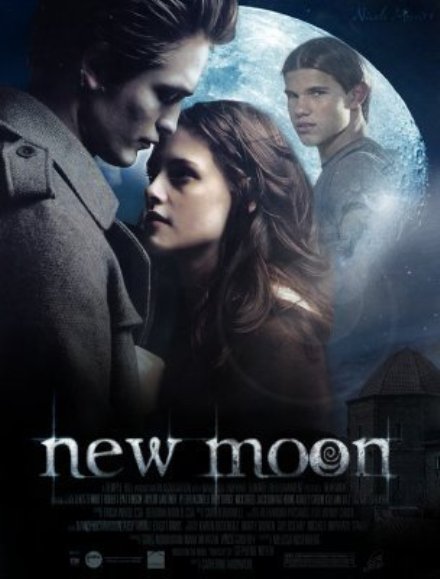 It's started raining again. Now i will get back to reading 'Memoirs of Geisha' and I even have to read 'Good in bed' which is in PDF formant *sighs*. Cya soon!