Good Bye 2009 and Welcome 2010.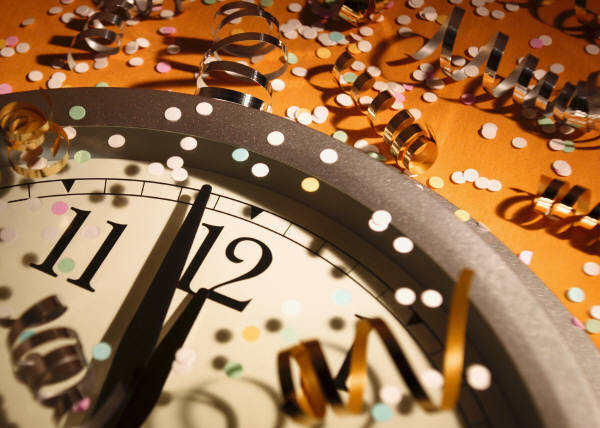 2009 hasn't been one of my best years. The worst part is the way I handled it. I could have done much better but instead I chose to sulk. At the end of the year, I did realize that being depressed isn't my cup of tea. I am better off being happy and not worrying much and just enjoying life as it comes. So, this year I have decided to go back to the old me. 2009 hasn't been all that bad. I did graduate this year (though none threw a party for me or any presents were given) and months of Feb and March are filled with happy memories that I will cherish forever. I don't wanna sound all philosophical and granny like but I did realize that it's us who makes a situation good or bad. If we try to look on the brighter side of things, the situation doesn't seem all bad 🙂 Moving forward… This year too like every year I thought of making resolutions. But then I realized that every single year with lots of determination and consistency I have broken them too. So, this year I have decided to come up with this To-Do list, which is kinda similar to resolutions yet isn't resolutions.
♥ Learn to say NO,be it to dogs or to people.
♥ Go for my Masters and become geeky kinds and try to top the university.
♥ Buy an awesome pair of high heels and learn to walk not trip in them.
♥ Lose weight and get fit.
♥ Learn swimming or playing guitar or salsa dancing… in other words learn something new.
♥ Stop being lazy and do all those things I have postponing and this reminds me. I need to stop postponing stuff.
♥ Stop wasting money and start saving it spending it wisely.
♥ Learn more recipes, cook better.
♥ Take care of more street dogs and feed them regularly.
♥ Get over the chocolate addiction and eat them twice a week rather than daily.
♥ Become more eco-friendly.
♥ Learn to put on the make-up… its high time dont you think?
♥ Try to stop being this nocturnal animal and sleep on time and more importantly stop sending messages to friends in the middle of the night asking if they are awake.
♥ Go and dance in the rain… I have wanted to do this forever.
♥ Take many more photographs and better ones.
♥ Blog more and blog better. I dont know how many things am I gonna end up doing.
One thing is for sure I m gonna have loads of fun this year.