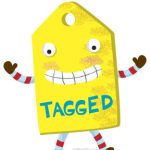 I have been 1st tagged by Aditi (wont link her as her blog is private) and then by Guria. So, I have decided to do this tag as it's the most happening tag at the moment as I find it where ever I go.
I have stricken out the things that I haven't done yet.
Graduated high school.
Kissed someone.
Smoked a cigarette. (I never have and never will)
Got so drunk you passed out. (Drinking like smoking is a big NO NO for me)
Rode every ride at an amusement park. (Yes, I always wanna do that but sometimes time doesn't permit).
Collected something stupid.
Gone to a rock concert. (Let alone a rock concert, I haven't been to any concert yet 🙁 )
Helped someone.
Gone fishing.
Watched four movies in one night. (Yes recently, and those movies were Hangover, Pretty Women, Notebook and Up).
Lied to someone.
Snorted cocaine.
Smoked weed.
Failed a subject. (And i m proud of this fact :D)
Been in a car accident.
Been in a tornado.
Watched someone die. (I still get some night mares about one particular incident *shudders*).
Been to a funeral.
Burned yourself. (Yesterday itself. I m way too clumsy not to burn or cut myself).
Run a marathon. (Would love to).
Cried yourself to sleep. (Who doesn't?)
Spent over 10,000 bucks in one day.
Flown on an aeroplane.
Cheated on someone.
Been cheated on.
Written a 10 page letter. (To my Grand Pa on his 75th Bday:) )
Gone skiing.
Been sailing.
Cut yourself.
Had a best friend.
Lost someone you loved.
Got into trouble for something you didn't do.
Stolen a book from the library.
Gone to a different country. (Not yet :P)
Watched the Harry Potter movies.
Had an online diary.
Fired a gun.
Gambled in a casino.
Been in a school play.
Been fired from a job.
Taken a lie detector test.
Swam with dolphins.
Voted for someone on a reality TV show. (I have voted and have forced others to do the same :p)
Written poetry.
Read more than 20 books a year.
Gone to Europe. (I already said I haven't been to any other country).
Loved someone you shouldn't have.
Used a colouring book over age 12.
Had a surgery.
Had stitches. (they are clearly visible on my forehead).
Taken a Taxi.
Had more than 5 IM conversations going on at once. (I used to master this art once upon a time… used to handle 10 IM's).
Been in a fist fight. (Havent even been in a verbal fight… the only fight was through messages and mails :P).
Suffered any form of abuse.
Had a pet. (4 cats)
Petted a wild animal. (A bear and a Cobra)
Had your own credit card & bought something with it.
Dyed your hair.
Got a tattoo. (Do those sticker stuff count? If yes then I did).
Had something pierced.
Got straight A's.
Known someone personally with HIV or AIDS.
Taken pictures with a webcam.
Lost something expensive.
Gone to sleep with music on.
Any one who likes this Tag and wants to do it can :).