I am feeling much much better than before!! Yippee! That means i don't have Swine Flu, double yippee! All the talk of swine flu really got me scared, i spent like hours and hours googling about it checking if i had its symptoms. I generally hate taking tabs but this time around i dint complain, i wanted to get better as soon as possible. The reason i caught on the flu and fever was change in the weather and also lack of rest but you know this Swine Flu is really scary. So many have lost their lives cause of it. That's so sad. And think of it Swine Flu is just like any other flu but the problem is that we aren't immune to this flu and its new so we dont know the cure, that's the reason its causing such a havoc. Enough of swine flu, let me get to the actually post i.e Tag by vishal. As promised Vishal, here i am doing your tag :).
Four Places I wanna visit –
The first place that i wanna visit is Paris. The fashion capital of the world. I just wanna go there and see what is it all about.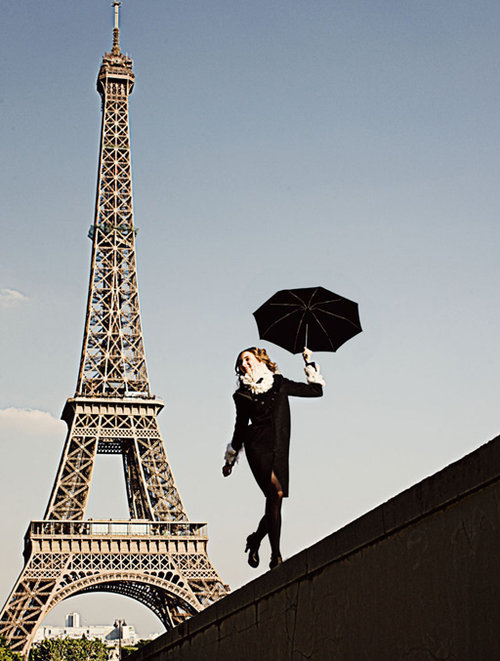 Second would be Italy. Actually few places in Italy. I don't know why but dreamt of visiting that country for god knows how long.
I never had Hong Kong in the places i want to see but after listening to Srikanth go on and on about that place, I am curious to go there.
Last but not the least want to go on an African safari.
Four Books I Wish I Were Reading For The First Time –

Actually none, so i will list down 4 books that i loved reading and read over and over.
And then there were none by Agatha Christie is one the 1st books i ever read and loved and its stuck on to me like glue. I love reading that book over and over again. I love most of the books by her actually.

I am right now in love with the Twilight series.
Pride and Prejudice is the one book i think that i have read like a zillion times.
The Godfather. I still prefer the book over the movies (even though movies are good in their own way).
Four Comic Strips I read everyday –

Calvin and Hobbes – I love the kid! Really… he is so cool.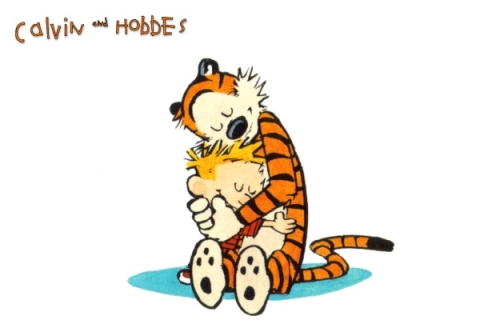 Garfield – I hope i was living in his shoes.

Archies – The 1st comic strip that i ever read.

Blondie – I still wonder how is he holding on to his job.
Four Things I want To do before I die –

Write a best seller.

Start an organisation to help the old and home less or for saving the animals from extinction or a shelter for street dogs.

Go Bungee Jumping.

Travel around the world and learn about various cultures.
Four movies I Love –

Forrest Gump – One of the best movies ever!

The Departed- I love this movie. Its so brilliantly made.

Pretty Woman – My most favorite RomCom

Ghost – Don't ask me why as i don't know the answer.
Four Things I Would Rather Be Doing Now –

Shopping – There is a sale going on in like every store. This is the perfect time to shop.

In London and doing what is up to your imagination 😉

Watching Kaminey movie with my sis or friends. I desperately need to see that movie.

Relaxing on my couch watching a movie or a Sitcom.
Four Favorite Dishes-

Just four! You kidding me! How many times do i have to say i am foodie and asking to select just 4 is a punishment. Still if i have to pick –

Pani Puri

Besibelabath

Chole or baingan ka Bharta with Puri

Chocolate Cake
Damn! I missed so many :((….
Four TV Shows That I Love Watching –

Friends- Do i even have to name it… isnt it like obvious.

How I Met Your Mother – I really am dying to know who is the mother.

Monk
American Idol
Four All time favorite cricketers –

Adam Gilchrist

Sourav Ganguly

Sachin Tendulkar

Andrew Flintoff


Four celebrity crushes –
John Mayer

Ashton Kutcher

Leonardo DiCaprio

Dhoni 😛
Now I tag Shreya, Neha, Ash and Akki.
PS – Happy Independence day Guys!