Me: This is the first official Guest Post on my Blog. And it comes from a non-blogger, writing for the very 1st time. What makes me happy is that it comes from one of my closest and treasured friend Viraj. To know more about him, read the post… As simple as that :).
OK I am a bit confused as to what should I write as I am new to it, I am  kinda confused as to why people write blogs & my dear friend HARINI asked me to write a guest post on her blog so am trying my hand at it, hopefully I can write some sense. Ok, so here I go.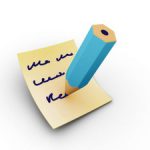 I have recently read Paulo Coelho's the Alchemist & I am really impressed by the book (So much so that I completed reading it in 4 hours). I was fascinated by one particular sentence which says, "If you really want something from your heart, the entire universe conspires in helping you to achieve it." It fascinated me even more when I realized that I had heard this before? Then I remembered that I had heard this in OSO (Farah khan & SRK did a good job of copying the whole, "kehte he agar kisi cheej ko dil se chaho toh puri kaiynat usse tumse milane ki koshish mein lag jati hai…"something like that, whatever!) Bollywood can never stop copying, eh?? If given an opportunity, I really would like to altar what Coelho said in the book, all the universe conspires in helping you to achieve what you really want from the heart, but it is only when you help yourself. Nothing is gonna just drop in your lap from the heavens just because you wanted it in your brain or heart. One has to work hard to deserve what they really want.
Love, love, love everyone is in love with someone, apart from me. I actually wonder how come I haven't been in love like forever. I mean I have had crushes, lotta my friends are in relationships or at least they like someone or the other but I fell in love. lot of friends were surprised & shocked with that, so was I, but then I realized you don't decide & fall in love, you JUST fall in love like that (Like the song in MOHABTEIN- baithe baithe uhi kho jata hu mein, kehte kehte hi chup ho jata hu). Lot a people don't fall in love but just get into a relationship for the heck of it or because of peer pressure or obviously lot a guys get in a relationship to get laid or cause they are lonely, bored etc (women are not always wrong when they say- ALL MEN ARE BASTARDS, but my dear ladies, men certainly do have a nicer & better breed too). Gosh, I wonder even without falling in love, how can I talk about love for such a long time? If I can talk about love like this now, what on the face of earth would I do if I ever fall in love? Obviously someday I will, I just hope my girl wouldn't go mad at me & that love wouldn't make me go crazy & sad. Love kinda screws everyone in this matter, noone has exemption in the matter of love & I think some day that would include me too (am now scared of love) .
I don't know how come I managed to talk of love, reading books & couldn't talk of things that I love the most. Anyways here I go…
I love cricket from the bottom of my heart & played it like crazy till I hurt myself badly and that too twice. And then my career overtook cricket. I dint follow IPL this time because of exams but I dint really miss it & I might not be able to follow the T20WC too coz of my office but I guess I wouldn't miss it too. Playing cricket to me was something like what two lovers feel when they meet & spend time with each other. Its like you love someone or something but have been distanced or don't talk to any more & after a point of time you simply don't miss it (Again am talking of love).
I am big sports buff; I can watch almost all types of sports on TV for endless hours. (Only if my profession would allow me to do so) I love watching football, F1, moto gp, WRC, tennis, table tennis, a bit of wrestling etc. I just hope Manchester united win the freaking league & that Inter Milan beat Barcelona & go on to win champions league, the special one deserves to win it this time around. I hope that Micheal Schumacher can get some wins this year & maybe a WDC title next year, that would be AWESOME & LEGEN-wait for it- DARY (Totally BARNEY ishtyle). I hope that Kimi Raikkonen comes back to F1 next year cause he deserves a fair shot at the title, even if he doesn't, I would be really happy to see him in WRC. I also hope that Roger Federer wins a calendar Grand slam this year & Rafael Nadal wins it the very next year.
I have gone super music crazy over the past 3 or 4 months, so much so that I actually studied for 1 of my papers with my ipod in my ears all the time because I had no energy left in my body to study without the music (Obvious it dint help any bit in the papers). Like love, music too doesn't understand barriers (Again I can speak of love with so ease; I love this ability of mine of talking about love).
I feel like I am possibly one of the luckiest teenagers that have ever born because I have had the privilege to drive a car right from the day I turned 18. I am kinda proud of myself for that. I can drive at any point of time in the day or night, any season. Driving is fun but at the same time it is very dangerous if you can't control your car & drive recklessly & irresponsibly, if any young guy or gal (who drives) is reading this please please be safe & never drink & drive (U shouldn't coz itz not about rules but about your own safety). I actually wander around here & there in my car, I go on long drives when I feel. Driving a car is like being in love (Even though I don't know how it fell to be in love but I kinda have knowledge of it from my peers).
I desperately wanted to see ALICE IN WONDERLAND but couldn't. I haven't seen a movie since December (Yes that is what exams do to us students, even to a movie buff like me). I have been accused by my friends of watching too many serious movies but am gonna make amends to it very soon. Watching movies is actually a wonderful activity, one can learn lot a things (Only if the movie is original & well made & it doesn't have any size zero or well endowed actress in a bikini dancing around the trees or a self proclaimed king of acting doing some regional shit like a fool or it doesn't have too many songs).
P.S: I AM ACTUALLY SINGLE & DEFINITELY NOT READY TO MINGLE.
Me: I will come with a post soon J. I am kinda busy in working on a total new look for my blog :).