Is there any award called, "The Worst Blogger Award"?? If there is, then I am certainly gonna win it. I haven't only been ignoring my blog lately but I forgot my bloggy's first Birthday. Yes, my blog turned one on May 20th and I forgot about it. All my plans of honoring my blog and telling my baby how much it means to me are out of the window. Now, I can't even look at my blog without feeling guilty :(. But it's better late than never… right??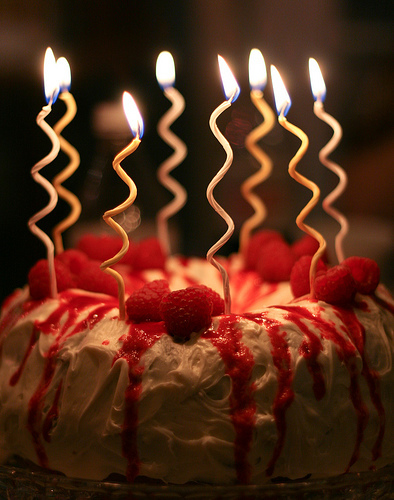 I cant believe its an year and I have written 62 posts already. When I started this blog I never expected it to last more than 3 months let alone a year. I never in my wildest dreams imagined that I would have my own domain name! And its all thanks to you guys. Its only cause of you guys my blog is celebrating its birthday. So, thanks guys for keeping up with me for one year!!!And thank you guys again and I love all of you as your presence in my life makes me very very happy :).
PS – I know this doesn't really count as a post (according to me) but I have been real busy lately. That's the reason I have been away from blog world. I promise I am gonna catch up soon and come up with a real post .
PPS – I would be accepting gifts on behalf of my blog. So, if you want to send something, do contact me ;).