I know this post is kinda late… but hey, Diwali is not yet over, so officially I am in time :D. This post is going to be a pretty short one as I am just home (you guessed it right, I entered the home and 1st thing I am doing is blogging) from my Aunt's place and I am tired, happy and tummy full.
The day began with Puja of Goddess Lakshmi and then moved on to peat-Puja. My Aunt is a great cook. She made my Favorite Gojju Pulihora in other words Tamarind Rice and it tasted so yum. She also made sweets which were like heaven sent. I am sure that after the way I ate today I must have put on 2-3 kgs easily. I had a feeling that my tummy will explode any minute yet I couldn't help gorging down the food. I had a bowl of Pyasam and also… I don't know but few Kajjikayalu, which is made with wheat and Maida flour, with a filling either of sugar and coconut or jaggery and dal. I prefer the coconut one though and that's what I had today.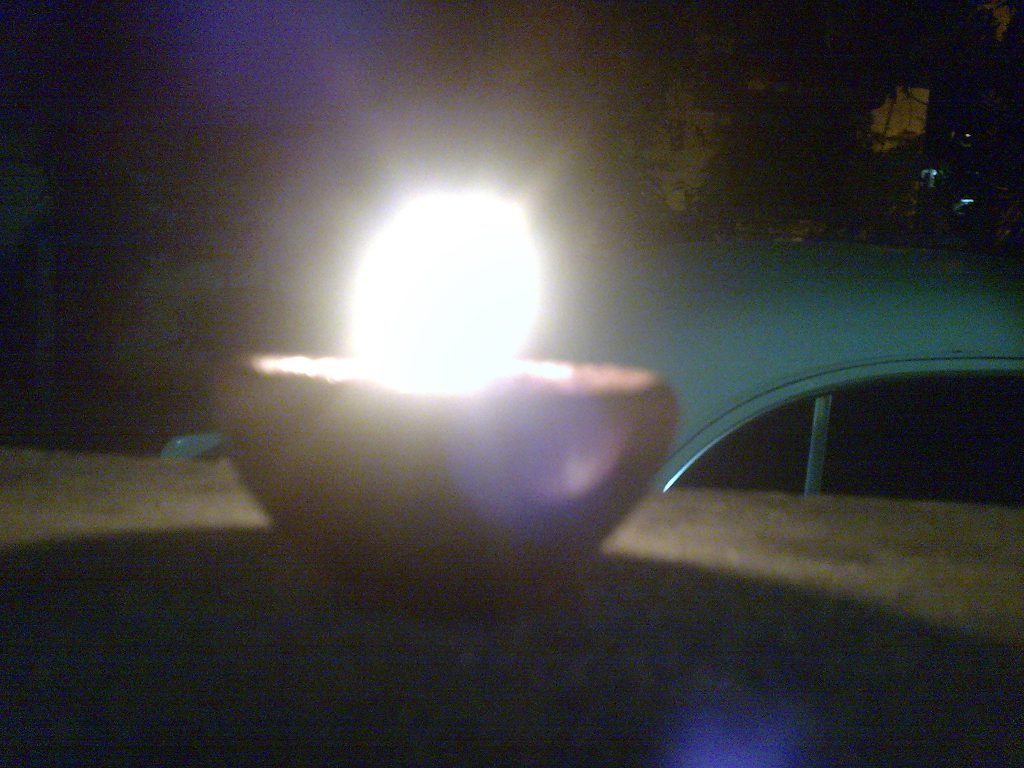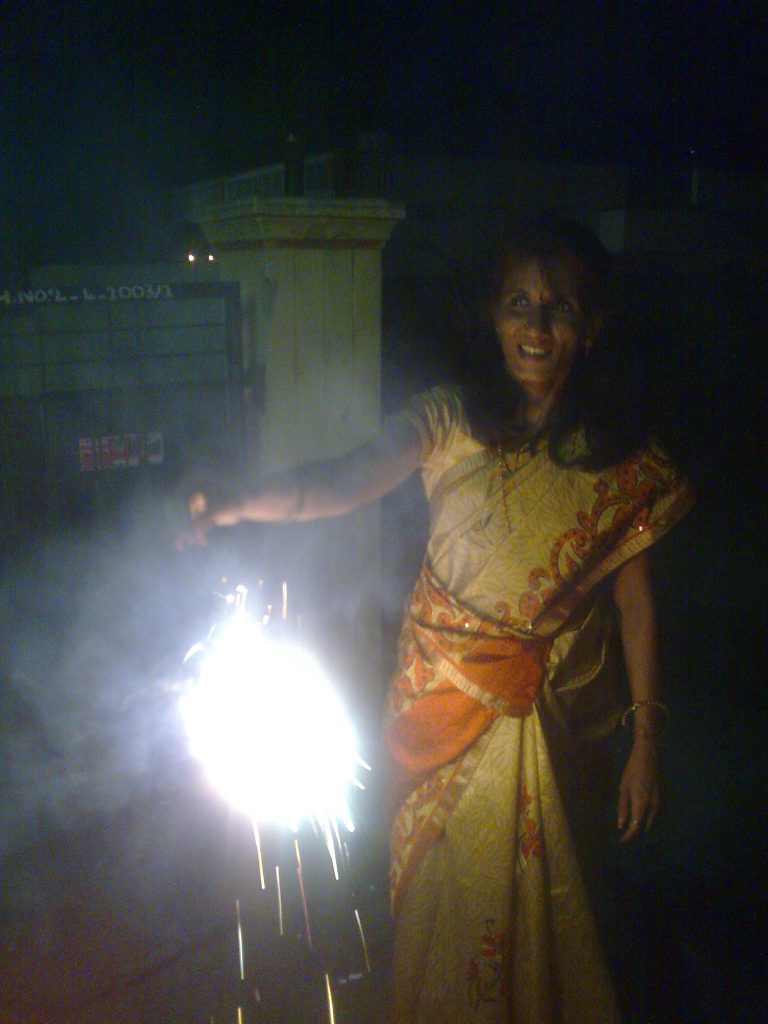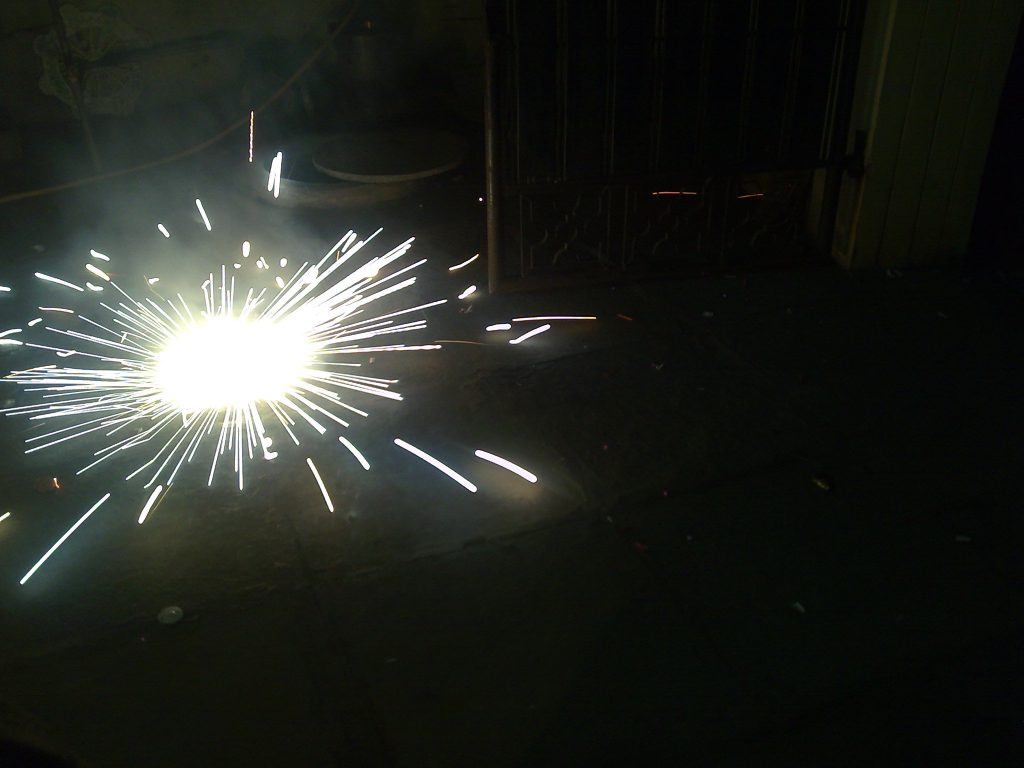 But the best part was ofcourse, lighting the Diya's and bursting Crackers. I was reminded so much of my Grand Pa today, he was the one who used to hold my hand when I was scared and I did the same today with my younger cousin. That minute, I felt so grown up. Every year I look forward to bursting the crackers, they are my favorite… this is my favorite most festival.
Unfortunately I missed my Aunt's Rangoli as it was all gone by the time I went there. But with what I saw, I was sure it was great. She is an art teacher and is so great with all such stuff.
I also made a few new friends. There pictures are below. I know they aren't great but I did what ever best I could with my mobile cam and also fishes don't pose.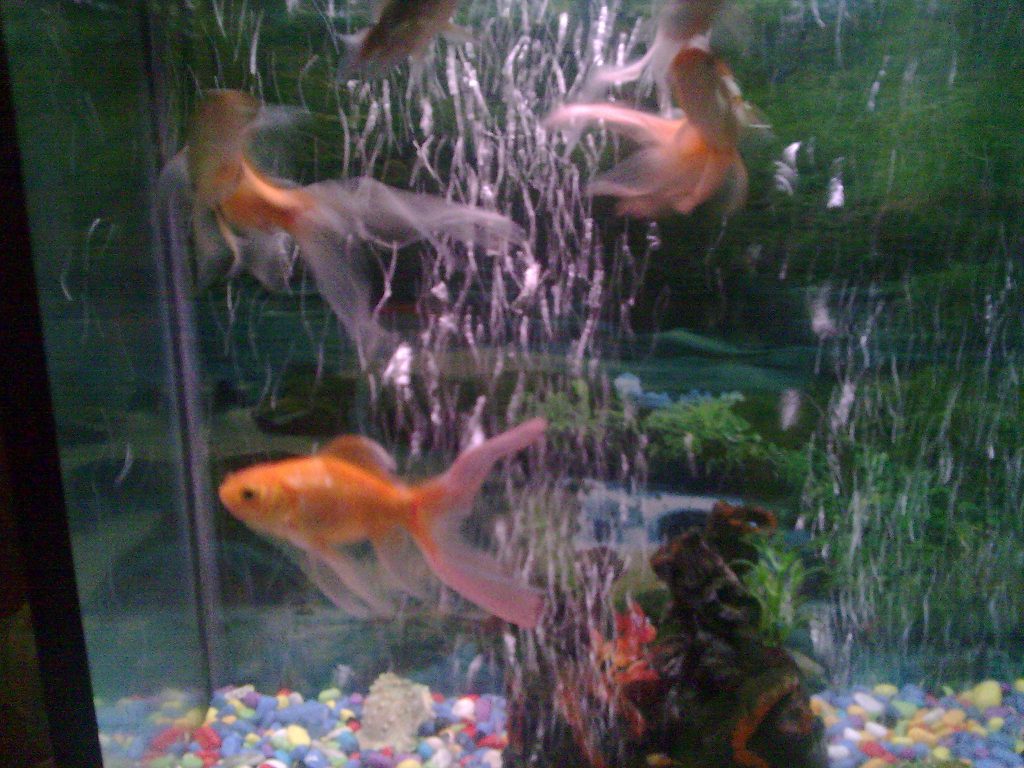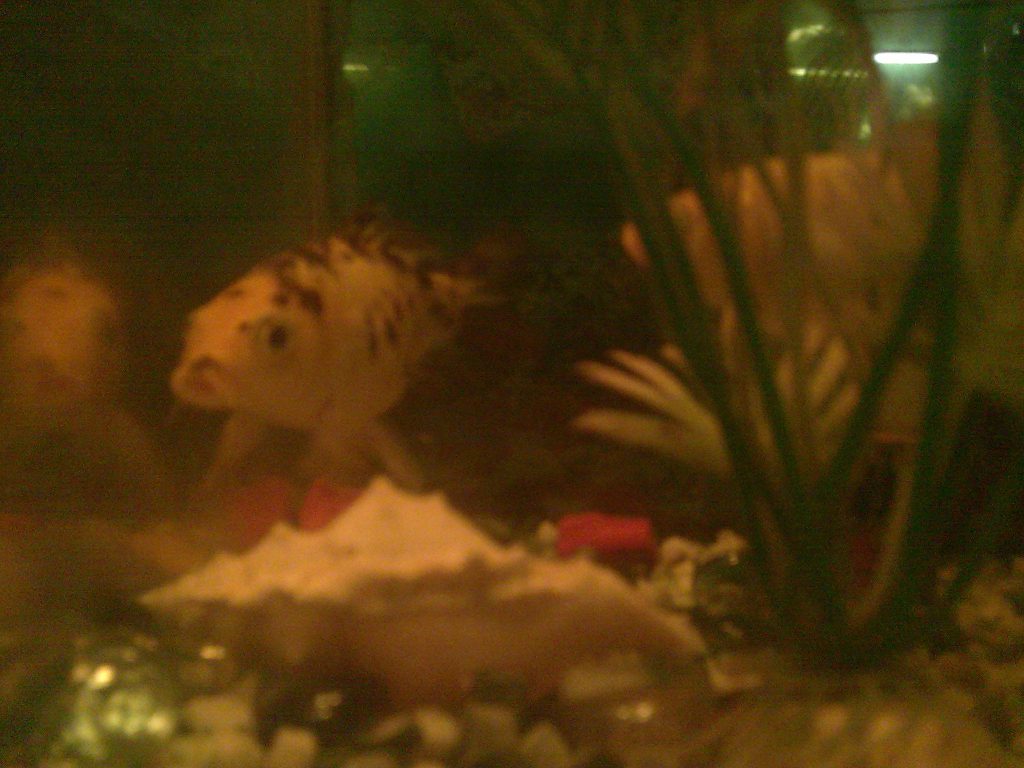 Its also my Dad's birthday today. 53 years ago he was born, that day also happened to be Diwali. So every year he gets 2 birthday's. One on Diwali (according to astrology and all) and on 17th October and I only get one :(. But this time around he gets only one too.. Yippee! I am getting my dad a scanner(sshh), I know you might be thinking so weird but he wanted it since the day we got Comppy (PC) and what better gift than something he has wanted since ages?
All in all, I had a great day with my family, crackers and sweets and I hope you had even better day :).