I love rain… I the love smell of soil when it rains; I love the rain drops moving down my skin tickling me on their way. I love the whole feel of rains but not today. I was singing and praying –
'Rain, rain go away,
Come again another day,
Harini wants to go out,
Rain, rain go away'.
I even tried to bribe rain God saying – "I will go and break a coconut in the temple tomorrow, if it stops raining". As usual, me being the God's favorite child, it rained harder. It rained until all my plans were ruined and my mood was dampened.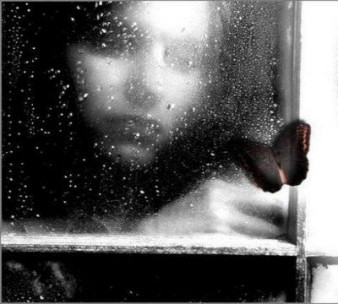 Incident 1 –
I had huge plans for today, I and my friend decided to go and watch the movie 'Wake up Sid', which btw has got good reviews. We planned to watch it in the evening but then our parents played the spoil sports. They dint want us to go out as it would get dark soon and we were just two girls. So, we changed the plans to noon and I got ready while singing the song "Wake up Sid…Har Pal kahe". Suddenly I got a call for her.
"Hi, I am ready when are you coming down", I asked with enthusiasm.
"Sorry yaar. I can't make it. Its raining cats and dogs here and there is no way, I can step out".
"Oh! Its ok… may be tomorrow".
"Yeah. Tomorrow", she said and hung up.
I cursed the rain and sulked into my chair, still listening to the same song.
Incident 2 –
At around 4 one of my friend smsed me telling me that Adam Gilchrist was going to be there in Odyssey at 6 in the evening. I jumped with joy, its not like, I would get to see Gilly everyday. I even decided to take his pictures and autograph and started to imagine how it would be to just look at him. I got ready again and was all rearing to go. Just then my dad came home all drenched.
"Where do you think, you are going"?
"Oh Dad! Gilly is going to there in Odyssey… Punjagutta and I wanna go and see him".
"You are not stepping out of this home".
"But Dad, Gilly, my Gilly is going to be their".
"You are my daughter and I am not sending you anywhere at this time. It's already dark outside and it's raining. Have you even seen the news? Whole Kurnool is filled with water and the weather is so bad and you want to go out?"
"Dad, Kurnool had drowned not Hyderabad. I can go and come in no time".
"No way and that's final".
"Fine", I said and stormed out of the room.
There, all my plans to see Gilly and get his autograph were gone, Thanks to the rain.
Incident 3 –
"Shall I book my ticket to Bangalore dad?"
"Who is coming with you?"
"No one".
"You are not going alone".
"I have gone alone before. You had no problem then".
"The weather wasn't bad then".
I dint argue, I thought I would call my cousin sister and she would talk to Dad and convince him. But I was in for a surprise.
"Your dad is right. Don't you travel alone. We have just seen the news and we don't know what would be the condition in 3 days. Just put the plans on hold. My house warming party isn't worth risking your life. If floods get under control, we will see. The house will be there in the same place and you can come anytime".
There, another plan ruined.
After the call I went out to recharge my phone and found this female street dog walking around all alone. I bought her some biscuits and fed her. She ate them wagging her tail and just doing that felt good and my mood was up lifted. I just hope she finds some shelter tonight. I tried to sneak her into our apartment but watchman yelled at me.
Anyways coming back to the topic, now my Bangalore plan is on hold and though I have planned for the movie tomorrow, I am kinda sure that its gonna rain.
PS – Thats not the dog I fed today. This is just a Picture of another Dog that I fed one day :P. Yeah, I feed street dogs :P.
PPS – I do hope it stops raining not for my sake but for others. The situation at few places is horrible and I hope things get in control soon.