So here's a tag – Please list at least ten things you have ever wanted or done which your gender is not supposed to.
The tag is called 'My Sins against Gender-Stereotypes' 👿 . And you must tag twelve blogging friends  or else you will be cursed to wear blue clothes pants if you are a woman and pink shirts if you are a man – for next twelve years 👿 .
I am tagged by Neha, Pins and The Bald Guy to do this one. Actually, I wouldn't mind spend the next 12 years in my blue jeans… they are very comfortable. Anyways, here are my list of … err… sins?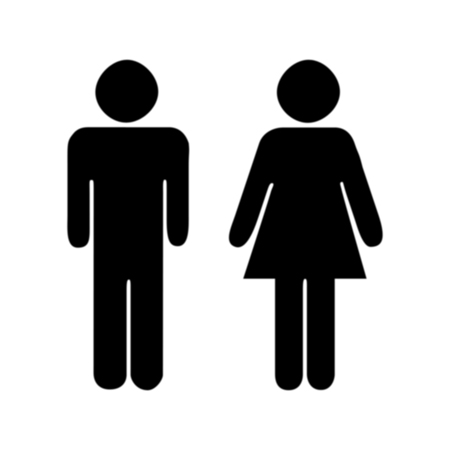 1)  I jumped walls, climbed tress when I was a kid. I never ever remember using the gate to go to my neighbor's home. I always jumped our common wall and voila I was in their home.
2)  I never played with toys or with kitchen set when I was young. I spent most of my evenings outside playing and getting all muddy… much to the agony of my mom.
3) I love playing cricket and football. When I was young we dint have a bat, so I and my cousins played with a wooden stick. And I remember vividly that I hit a ball into neighbor's house breaking their flower pot.
4) I never sat one sided as a pillion and probably never will. I love speed. I would never ask anyone to slow the down, the faster the better.
5) I love dogs… why are they even considered male things?
6) I hated grooming myself and dressing up. If given an option I would visit parlor very rarely and spend most of my days in PJ's and would go any and every where in denims. But now when I feel like it, I do dress up.
7)  I don't like soap opera's and Hindi soaps. I prefer watching Cricket, football and Tennis than those boring soaps. And here's a secret… I have never ever seen a single episode of Sex and City and it gets better, I dint like the movie.
8 )  I hate cleaning and I throw everything on my bed. But when someone else does that on my bed, I yell.
9)  I love playing with electronic gadgets and fixing stuff. When things need connecting or fixing its me who does that and if I cant do it then Dad bothers.
10)  I go out alone even at 9 in night which most of my aunt's consider unwomanly and dangerous.
Yet, the Y Chromosome is recessive in me and I have many girly things in me like – I love chocolates, I love soft toys, hugs, cuddling my pillow and sleeping, bubble baths, scented candles, pretty stuff, more pillows than required on bed and sofa, color pink, romance, chick lit, cooking, bangles,  mehandi etc… etc. No wonder, I m a girl :P.
I now tag Guria, Kanagu, Choco, Scotch, Urvashi, Chatter Box, Sulanga, Sid, Sourav, Esther, Chandana and Rajji.