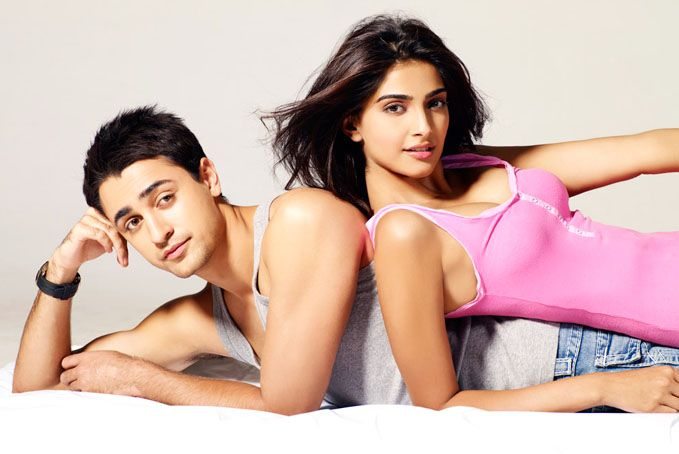 Ok… I am not in love with it but it wasn't all that bad. Yeah, yeah its one of those typical love stories which is way too predictable yet somehow it feels fresh.
The story is pretty simple. The boy (J played by Imran Khan… who btw is amazing) is a Casanova who flirts with any and everyone and doesn't believe in love. The girl (Simran played by Sonam Kapoor) is a hopeless romantic, who believes in true love and has found her Mr. Right in her childhood pal. The boy meets the girl, flirts with her and the girl falls for him even though he is the wrong guy. Will the girl go with Mr. Right who is perfect in every way or the Boy who is not perfect and wrong yet makes her feel alive? I guess we all know who gets the girl here.
The thing I liked the most in the movie is that Karan Johar had enough guts to produce a movie that mocks his own style of movie making.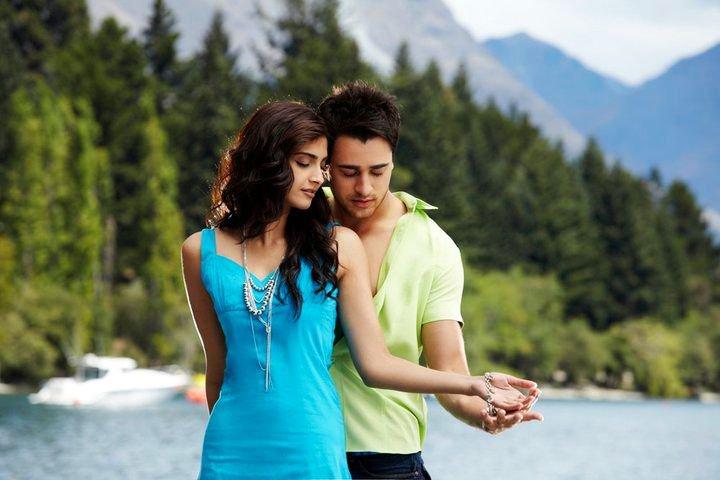 The acting in the movie is top notch. The lead pair of Imran and Sonam looks awesome and their chemistry just makes the movie that such more better. The fat friend played by Kevin Dave and Samir Soni as a spoof of ace directors like Karan Johar himself are brilliant and funny (at times). I dint like Sameer Dattani as Raj… he looked very stiff.
As a first time director Punit Malhotra does a good enough job. He gave the movie a fresh feel in terms of narrative and style and laces it with some extremely laugh out loud one liners. But the thing that lacks is the story. The story could have been better. I know it's a funny take on the typical love stories but it could have been less predictable.
Even though the movie is fun and first half is fast paced, you feel like few scenes in second half have been dragged more than necessary.
The screenplay and the editing of the movie weren't that good. But the cinematography is good.
I personally like the music of this movie and the songs in the movie have been placed at the right times rather than just throwing them in there.
If you are one of those persons who likes chick flicks, cheesy love stories, Imran Khan and predictable movies with happy endings you will like the movie. If you don't belong to any of the above categories, avoid the movie.
Rating – 3 ½ out of 5… half only and only for Imran Khan. He was superb in the movie.
PS – I am eagerly waiting for the movie Aisha.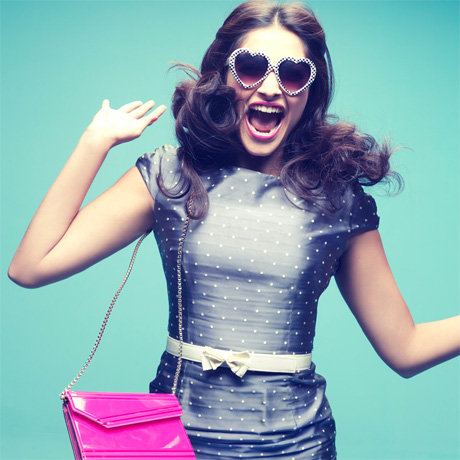 PPS – Why doesn't someone cast Imran and Ranbir together in a movie? It would surely be worth a watch.
PPPS – If you havent guessed it yet, I am a hopeless romantic who loves love stories with happy endings 😳 .