When we dream, we feel safe. Our dreams are our own and there is no way that anyone would be able to know them. You can dream of things that you would never want anyone to know and yet feel that the secret is safe within you… right? Wrong, if you living in the world of Christopher Nolan not even your dreams are safe. Your dreams, deepest buried secrets and thoughts are pretty much out there to be stolen. In the world of Christopher Nolan there are extractors.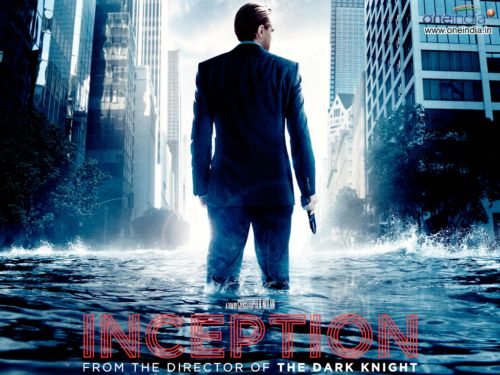 Dominic "Dom" Cobb (Leonardo DiCaprio) is an extractor. His latest victim is a very powerful business tycoon… Saito (Ken Watanabe). But Saito manages to spoil the plans and the very next day makes an offer to Cobb that he simply can't refuse. The offer is to plant an idea (Inception in other words) in mind of Robert Fischer (Cillian Murphy) to split his company so that Saito has no more competition. To accomplish this task Cobb gathers a team that includes Arthur (Joseph Gordon-Levitt) … the point man, Ariadne (Ellen Page) … the Architect, Eames (Tom Hardy)… the Forger and Yusuf (Dileep Rao) … the Chemist. They along with Satio set out to perform dangerous (as Fischer is trained) and complex process of inception. But Cobb has a secret that can not only cost his life but also his teams.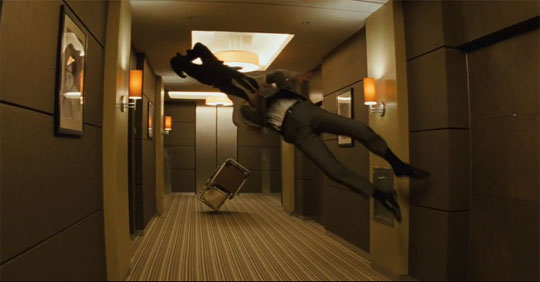 'Inception' is a visual treat to your eyes. From first scene where Cobb is washed to the shore till the last scene, the visuals are breath taking. Especially, the zero gravity scene in the hotel lobby with Arthur is high-tech, action packed and extraordinary. The other scenes are impressive too. Actually, the whole movie is well edited together into an overall action romp.
The movie could have gone either way as the plot is very novel and complex. But this movie has been so intelligently made by Nolan that you can't help being blown away by it. There is never a point in the movie that you don't buy what Noah is trying to sell. I have had high expectations from Noah since I saw Memento and with this movie my expectations have raised higher.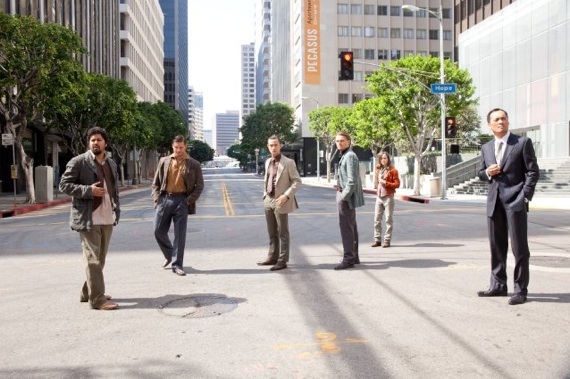 This movie has one of the best cast. Everyone from Leonardo DiCaprio to Marion Cotillard (who is Cobb's wife Mal) have performed exceptionally well. The acting takes the movie to a complete different level and makes it that much better. Leonardo as Cobb is brilliant. I seriously think he is one of the best actors in Hollywood and I wonder why hasn't he been given an Academy Award till now.
Anyways, coming back to the movie… its one of the visually spectacular movie I have ever seen. And it's a must watch.
My Rating – 9 ½ out of 10.