This post is going to short one as I am really sleepy and I am just blogging out of my love for Ranbir and the movie.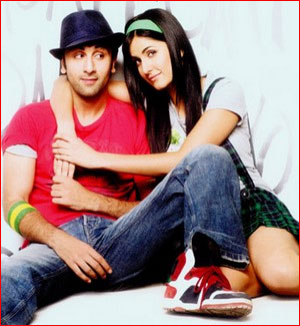 I am just back from the movie Ajab Prem Ki Ghazab Kahani and I have messaged most of my friends asking them to go and catch the movie this week end. I have even promised one of my friends to accompany her to the movie… that's how much I loved the movie. I think the producers of the movie should give me something… you know… for promoting their movie. Well, I don't think that movie would actually need my promotion as I am kinda very sure that this will be a hit. It has got to be… it's a hilarious movie with many laughing out loud scenes. I don't think there were any moments during the film that I got bored or let down. And trust me I had huge expectations from this one. I am a huge fan of Andaz Apna Apna and anything that wasn't close to it would have disappointed me. I am so thankfully that Raj Kumar Santoshi is back to comedy. Katrina and Ranbir were so cute and adorable in the movie… they look so great together. The only thing is sometimes the comedy kinda seems forced. The whole movie runs on the shoulders of the lead pair. Katrina and Ranbir make the movie what it is. Anyways, I will be doing a proper review in my other blog later.
I forced my dad to the theater today along with a cousin of mine as I had to watch the movie today. In the seat next to mine, was a girl who had come to the movie all alone because her friends had canceled on her in the last minute. I gave her company as she dint understand hindi completely. I never thought I would be acquaintances with someone I met during a movie.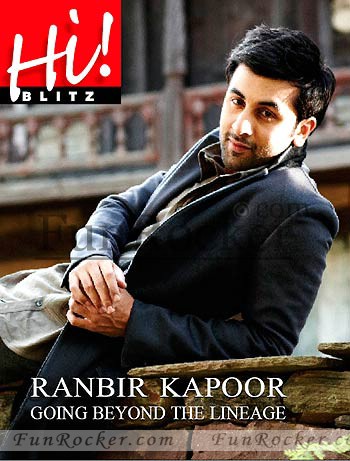 I am so totally smitten by Ranbir Kapoor right now that I think I truly madly deeply love him. I dint like him Sawariya, found him good in his second one and from then on started liking him a lot. Now after Wake Up Sid and this, I am so totally in love with him. He was so brilliant in both the movie. I am now sure that he is the next big thing for sure… so look out B-Town, here comes Ranbir.