India and South Africa are out, can you believe that? The teams what were on the top in the ODI rankings are out and have just managed a single win!! I am not at all happy that two of my favorite most teams are out of the tournament. These were teams I was rooting for, hoping and praying for their victory and they dint even make it to semis. I was rooting for Pakistan for the 1st time againstAustralia, That's how desperate I was for India to make it through.
To be very frank, I wasn't that confident about our victory this time around. I knew our bowling was our weak point and we needed to bat our asses off to make it through. And I was right; the bowling in the 1st match was horrendous. A few months ago we had so many emerging fast bowlers that selectors were having a hard time picking them but now all of a sudden all those players seem to have vanished and we are back to the age old problem of finding good bowlers. Yeah, people now might be saying that we bowled very well again West Indies but come on guys; they were a depleted side with no star batsmen. They played well in all the 3 games thanks to their bowling which btw was way better than I expected. Anyways, coming back to Indian bowling, I was only impressed by Nehra. He has been the pick of our bowlers. I seriously wish that Zak gets back soon and I hope selectors take in Irfan again…… he fills in that all rounder spot well. I know he hasn't been at his best but any day he is a good all rounder and none can deny that. Or they can even make Dhoni regular bowlers :P. He wasn't that bad and he also managed a wicket ;). That's my Dhoni for you.
If you ask me what went wrong with South Africa, I would have to say….. I have no clue. It just seemed like they couldn't click and I still can't believe that they lost against England even after Smith's fighting innings. In that match I was fuming mad when Smith wasn't allowed to get a runner when he had cramps. It's not like he is the 1st one to ask for a runner when suffering from cramps… is he?? He was on filed for 50 overs and then batted nearly for 50 overs, 100 overs on field isn't a joke.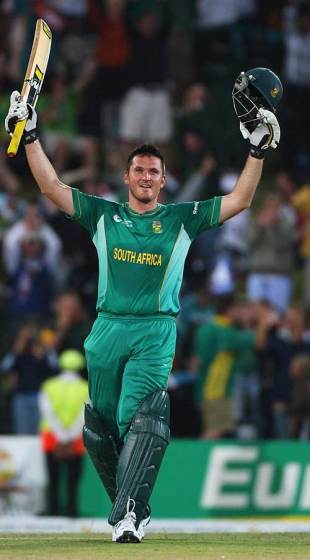 After the exit of my two favorite teams I don't know whom will I be rooting for. I used to loveAustralia before the whole Sydney test (even now I hate Michael Clarke). I have kinda lost respect for Ricky even though I still believe he is one the best batsmen and the main reason I rooted for OZ was Gilly, who has now retired. I have never been a huge fan of Pakistan cricket and after seeing their bating performance I am fuming. England and New Zealand are like Switzerland for me…. Always neutral feelings. If Freddie was there, England would have been the team i might support. But out of all I think betting on Australia will be safe. I am impressed with Tim Paine and they already have a few favorites of mine like Hussey (thank God he is back in form…. Oh no! India had a series coming up…. Can he get out of form again?), Lee, Johnson. And I cant deny that Ricky is a great batsmen. So I think they might reach the final. I would ofcourse want NZ to win tomorrow and reach and final. I wouldn't even mind if they win the final. I have never seen them win a major tournament and I do have soft corner for Vettori ;). So Oz and NZ final is what I hope to watch.
PS – I have realized that I have been ignoring my blog lately and I also havnt visited many blogs but now I have decided to spend more time on my blog and also on fellow bloggers's blogs. So stand back, here I come :P.