Yippee! We won!! DC are the Champs!! Gilly is the Golden Player!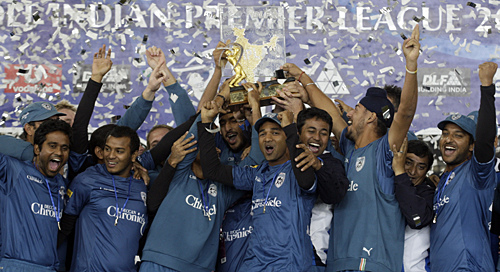 The match started with my worst nightmare i.e to see Gilly get out for a duck. I know lighting doesn't strike twice but i was so hoping it does. Its said that cricketers are superstitious. Like Sachin wearing his left pad first, dada carrying a pic of his guru in his pocket. I remember Sachin staying in the bathroom and staying put there till the end of match as things had turned around in our favor when is was in the bathroom. I don't think that cricket fanatics are any different. Well atleast i believe these things when it comes to cricket. Me and one of my close friend used to be on the phone during the Dcinngs are they seemed to perform well when we were on phone. Yesterday he had some work and he dint call me. I blame him for the low total. Later on when BRC inngs started and things started to go our way, neither did i move nor allowed my dad to move. I think that my dad has finally got used to my madness as he dint bother to look at me when i jumping after every wicket. After the match seeing the team celebrate was so heartening and it then sit me that i wont be able to see Gilly in action till October. I wonder why did he ever retire… even today he is better than many.
I was really looking forward to Akon. But what a disappointment he turned out to be. He was syncing rather than singing and it was so damm evident. Atleast Grant was singing. The performances i liked were Fire show, Laser show and Indo-African fusion. How much ever i like Katrina have to say that she cant dance. But the best part of the evening was DC lifting the cup and seeing Gilly celebrate :). By now you must have figured out that i truly madly deeply love Gilly :P.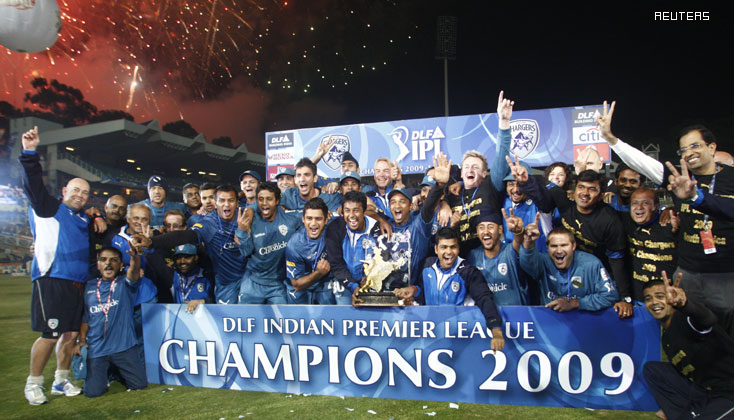 Now that the IPL is over, i don't know what to do. Feels like i have gone job less.
And my blog seems to turning into a cricketing blog. I had decided not to post anything related to cricket for a minimum of 3 posts :P. Lets see if i succeed.