Have I ever told you how much I love Hyderabad? No? Well, I do… I love my city with every cell in my body. I think that my city is one of the best cities to live in. I have been living here since forever and yet I never get bored of this city. I love everything about this city… well, except for the extreme summers but then again which city is perfect? I m pretty proud of being a Hyderabadi actually and when I walk on the streets of Hyderabad I just know that this is where I belong… this is my city.
Anyways, that's not really the point of this post. This post is about one of the marvels of Hyderabad… The Golconda Fort. You see, I went there recently and thought its right to blog all about it. I went there after such a long time but I guess it's alright… it wasn't going anywhere and neither was I.
Getting back to the topic.
The Golconda Fort was built in the 13th century by Kakatiya's after a Shepard Boy suggested it. Thus the name 'Golconda' which is derived from the Telugu word 'Golla Konda' meaning Shepard's Hill. But it was only after the collapse of the Bahmani Sultanat that Golconda reached its glory. It was further built and the made the capital of the Qutub Shahi dynasty. It was during the rule of Ibrahim Quli Qutb Shah that the fort was built completely with its acoustical system which is the specialty of the fort. It was Muhammad Quli Qutb Shah who built the city Hyderabad, Charminar and Mecca Masjid. He first named Hyderabad 'Bhagyanagaram' after his Hindu wife Bhagmathi. Bhagmathi was later renamed as Hyder Mahal and thus the city was named Hyderabad.
Now I will let the pictures to the talking 🙂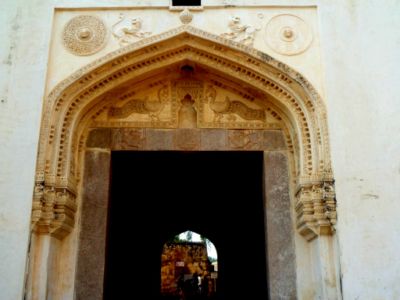 (The entrance of the fort which is also called as 'Balahissar')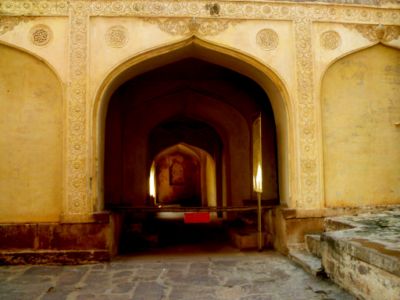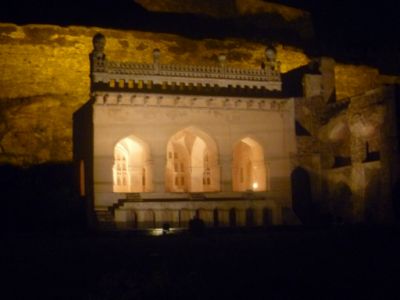 (The Mosque)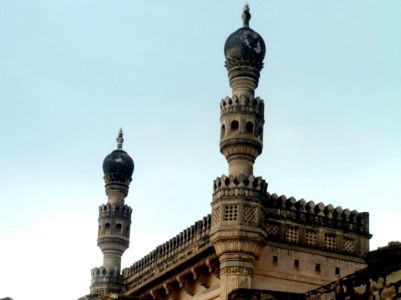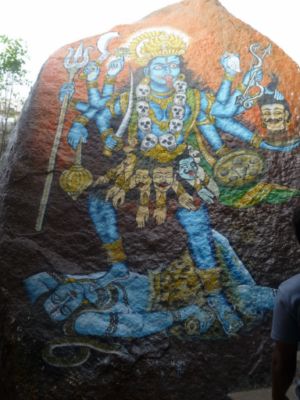 (The kali maa's painting on a rock near the temple situated in the fort)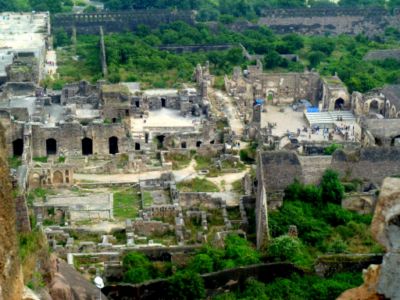 (The view of the whole fort from the top)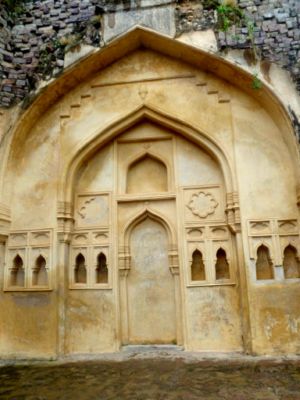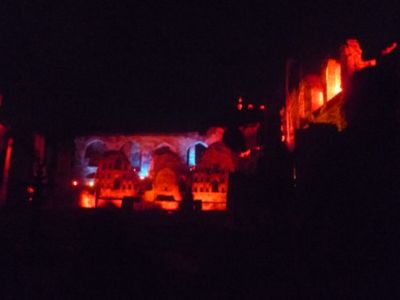 (The sound and light show that goes on in the night which is a MUST WATCH)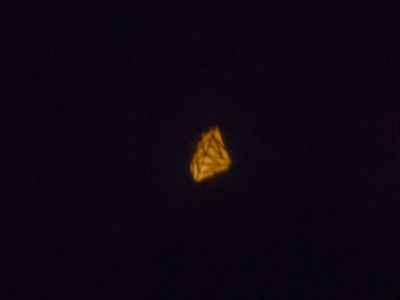 (Projection of Kohinoor Diamond on the stone which some how impressed me the most)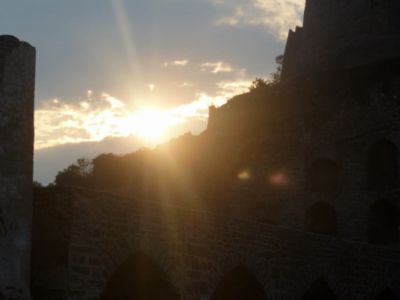 If you are living in Hyderabad or visiting Hyderabad Golconda Fort is a Must See place. It shows how rich in Heritage Hyderabad really is :). Its after all Mera Shehar… My Jaan :).